Du nouveau sur le thème Game of Thrones, avec un cosplay de Sansa Stark par Maud BenBen (aka Killer Rabbit). Un shooting que j'ai fait aux Geek Faëries.
Quelques infos sur la cosplayeuse :
Killer Rabbit Cosplay :

Elle a déjà réalisé des cosplay issus d'univers comme Blade Runner, Kill Bill, Harry Potter, Star Wars ou encore Cowboy Bepop.

C'est une fan de science-fiction et de metal.

Fier d'être Poufsouffle, elle adore découvrir de nouvelles choses à manger.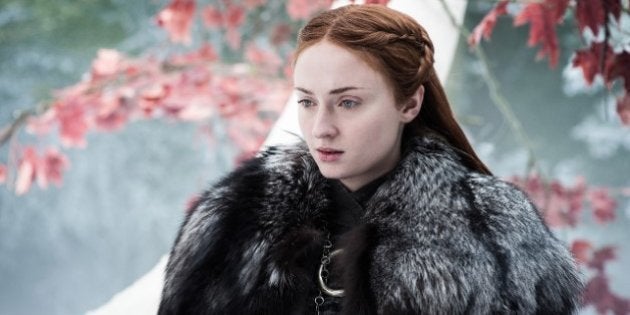 « Sansa Stark est un personnage principal dans les huits saisons de Game of Thrones. Elle est interprétée par Sophie Turner et fait ses débuts dans l'épisode « L'hiver vient ». Sansa est la fille aînée d'Eddard et Catelyn Stark ainsi que la jeune cadette de Robb et la sœur aînée de Arya, Bran et Rickon. Elle est également la cousine de Jon Snow. »
Plus de photos cosplay sur Instagram : @epiclama_photo
Sources & crédits : https://www.instagram.com/killer_rabbit/ https://www.facebook.com/KillerRabbitCosplay/ https://gameofthrones.fandom.com/fr/wiki/Sansa_Stark
******************
~ Découvrir tous mes articles sur les cosplayeurs !
~ Plus de fantasy.
~ Découvrir les cosplay de séries.
******************
Suis le lama blanc !
Soutenir le lama !
~ Offrir un café au lama sur Ko-fi ☕ (donation).
~ Soutenir le lama sur Tipeee ❣️ (donation / regarder une vidéo).
~ Soutenir le lama gratuitement sur uTip 🌈 (regarder une vidéo).