Salut à tous, Voici un cosplay du personnage de Motoko Kusanagi du manga Ghost in the Shell. Un shooting réalisé à la Paris Manga.
La bio de la cosplayeuse en quelques lignes :
« Je suis Shepaki, cosplayeuse depuis 2006 mais accro depuis fin 2015 ! «

« Je suis une geek au sens large du terme donc je ne m'arrête à aucun type d'univers, vous verrez ici des tenues de manga, anime, jeux-vidéo, films, BDs, comics et plus encore ! «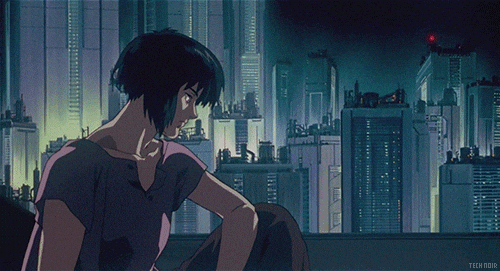 « Ghost in the Shell est un manga futuriste cyberpunk se déroulant aux alentours des années 2030. »
« Le personnage principal est un cyborg de sexe féminin du nom de Motoko Kusanagi. Kusanagi fait partie d'une section d'élite anticriminelle, la section 9. »
« La trame principale du manga, ainsi que du film adapté du manga, raconte la traque d'un cybercriminel connu sous le nom de « Marionnettiste » (Puppet Master). Ce cybercriminel prend le contrôle de l'esprit d'un humain par l'intermédiaire du Réseau Numérique mondial, évolution d'Internet. »
Plus de photos cosplay sur Instagram @epiclama_photo
Sources & crédits : https://www.instagram.com/shepaki/ https://www.facebook.com/shepakicosplay http://cosplay.shepaki.com/
******************
~ Pour découvrir tous mes articles sur les cosplayeurs : https://epiclama.com/category/pop-culture/cosplay/
~ Plus de science-fiction : https://epiclama.com/category/pop-culture/science-fiction/
Suis le lama blanc !
~ Offre moi un café sur Ko-fi ☕
https://ko-fi.com/epiclamaphoto
~ Soutiens moi sur Tipeee ❣️
https://fr.tipeee.com/epiclamaphoto
~ Regarde une vidéo gratuitement sur uTip 🌈
https://utip.io/epiclamaphoto