Salut à tous ! Voici 6 photos de Cassandra, un personnage de l'univers de Dragon Age (une suite de jeux vidéo). C'est lors de ce shooting au Festival Harajuku, que j'ai pu rencontré Nirel Cosplay !
Mais tout d'abord, voici quelques infos et anecdotes sur la cosplayeuse :

Elle a commencé le cosplay en mars 2015.

La découverte du cosplay s'est fait petit à petit au travers de conventions comme la Paris Manga et la Japan Expo.

Beaucoup d'armures à son actif (et elles sont super badass !)

Modèle officielle pour Cosplay Armor World.

Elle a déjà été jury dans plusieurs concours cosplay.

Son 1er cosplay est le nain du Donjon de Naheulbeuk.

Elle adore le roleplay (l'acting ou comment interpréter son personnage).

C'est une gameuse (en particulier sur World of Warcraft).

Grande fan de fantastique / fantasy médiévale avec des univers comme The Elder Scrolls ou encore l'univers culte de Tolkien : Le Seigneur des Anneaux.

Elle a aussi quelques personnages de science-fiction à son actif comme « Samara » une Asari tout droit sorti de l'univers Mass Effect ou encore Naruto, un personnage emblématique des animes.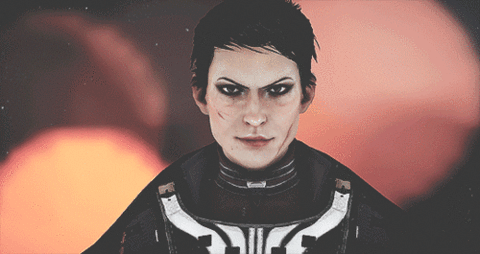 Cassandra Pentaghast (né le 9: 03-9: 04 Dragon) est un Nevarran de la famille royale de Pentaghast et Chercheur de la Chantry. Elle a été la main droite du Divin depuis 9:22 Dragon. Dans Dragon Age II, elle enquête sur les actions de Hawke, croyant que les comprendre pourrait être la clé pour empêcher une guerre qui menace d'engloutir Thedas.
Plus de photos cosplay sur Instagram : @epiclama_photo

******************
~ Pour découvrir tous mes articles sur les cosplayeurs !
~ Plus de fantasy
~ Plus de jeux vidéo.
Suis le lama blanc !
~ Offre moi un café sur Ko-fi ☕
~ Soutiens moi sur Tipeee ❣️
~ Regarde une vidéo gratuitement sur uTip 🌈